Fig Jam - import conditions
10-Sep-2015
Fig Jam from Turkey is covered by Import Requirements where it is made from preserved figs. Products made from fresh figs are not covered.

Fig jam (and other fig products) from Turkey are covered under import conditions regulating the level of aflatoxin in the product. The requirements apply to products that contain at least 20% fig and have been made from prepared or preserved figs such as dried figs or fig paste.
What are the import conditions?
The import conditions are set out in Commission Regulation 884/2014. Sampling and analysis has to be carried out before shipping and the results presented at import with a health certificate issued by the government in Turkey. On arrival in the EU the goods have to arrive at a port authorised to carry out the checks. There is a fee to pay for carrying out this work and there may be a delay while this is carried out.
Requirements before the goods leave Turkey
Sampling and analysis
has to be carried out in accordance with
Commission Regulation 401/2006
Identification code
- the consignment must have an identification code (consignment code), which must be shown on each individual bag or package in the consignment
Health Certificate
-the Government in Turkey must issue a health certificate in the format of the
model certificate specified in the legislation (Annex II)
the health certificate is only valid for 4 months from the date of issue.
the health certificate must be completed and signed by an authorised representative of the competent authority in Turkey
Cross referencing- the identification code must be shown on and match up with the results of sampling and analysis and the health certificate.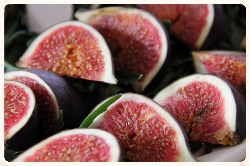 Products made from fresh figs are not covered

When the goods arrive in the EU
Point of Entry - goods can only be imported through a DPE (Designated Point of Entry) - Felixstowe is a DPE
Pre-notification a CED (common entry document) must be submitted on TRACES the EUs Trade Control and Expert System
Checks at the DPE - all documentation is checked and some consignments are selected for sampling at the % rate specified in Regulation 884/2014 There is a charge to carry out these checks. Check the current Fees
Implementation
These requirements have not previously been applied to fig jam*. This requirement will be applied to consignments arriving from 1 November 2015.
*The Food Standards Agency have only recently clarified that the requirements apply to this product
---
Contact Us
Phone: 01394 613330
Fax: 01394 613331